I have always enjoyed the Star Wars series, I remember one of the ones I loved watching was Star Wars: Episode 1 - The Phantom Menace, my favourite things were:


Obi-Wan Kenobi and Qui-Gon Jinn...

Jar-Jar Binks and the Gungans...

Darth Maul and his Double-Bladed Sabrestaff...

The Destroyer Droids...

Over the last few months I watched Phantom Menace again, and thought "What if StarFox and Star Wars were mixed in with each other?" the whole mod is going to be based on my idea of what it would probably have been like...
I have already done some art on my DeviantART:
Falco Lombardi as Obi Wan Kenobi
: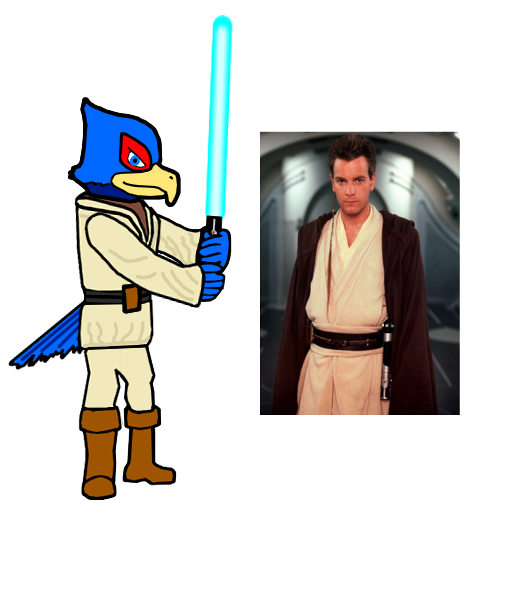 Peppy Hare as Qui-Gon Jinn: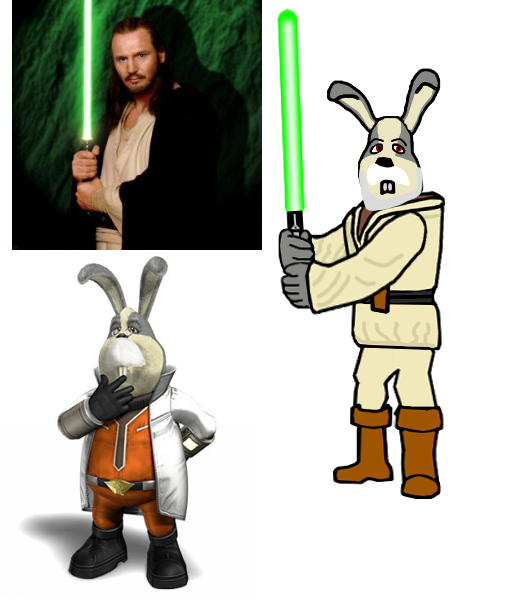 Main Ideas For the Mod...
I was thinking of making the mod have the fast-paced gameplay of Jedi Power Battles, and the ability to switch weapons from the Phantom Menace Game.
I was thinking of adding the following features as well:


Force Push can be used by press F.

If you have your lightsaber, you can block using Secondary Attack. (Thought this could be buggy such as being completely invulnerable while doing so, or it not working.)

Weapons which I was thinking of adding:


Lightsaber (Mandatory) A Jedi won't be a Jedi without his or her lightsaber, Lightsabers can cut through anything except another lightsaber or certain substances such as Cortosis.

I will think of more soon...