(This is the mod I am currently working on right now... Sorry Outbreak!)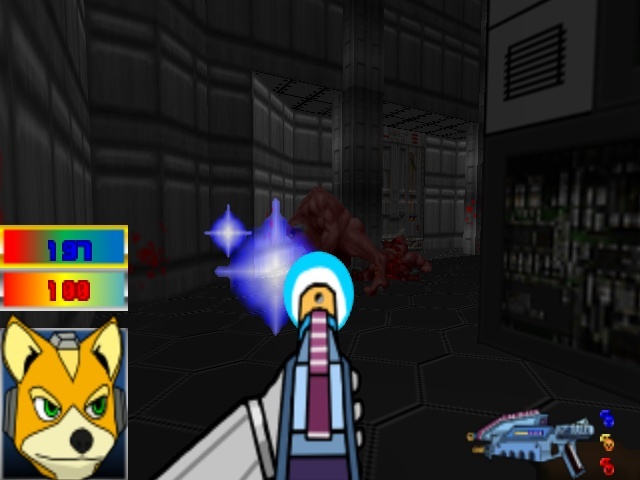 The Blaster, straight from StarFox Assault, (though the sounds are different). On MAP06: Open Season (TNT: Evilution)


This mod will introduce some new:


Graphics
Features
Enemies
Sounds & Music
Sprites
Textures
Weapons
Levels + Storyline set after Assault (Eventually)
The mod will bring in all of the weapons from StarFox Assault:
Blaster (Done!)
Machine Gun (Done!)
Gatling Gun (Done!)
Remote Rocket Launcher (Might not be possible for me to make, D: )
Homing Rocket Launcher (Done!)
Demon Rocket Launcher (Not Started Yet)
Sensor Bombs (Not started yet)
Grenades (Not started Yet)
Plasma Cannon (Done!) (On the original Assault, you only got to use it in two parts of the game, where you were wing-riding on an Arwing, but I thought it'd be more fun if you could use it while on foot.
Sniper Rifle (Done!)
Demon Sniper Rifle (Not Started Yet)
[*]
Followed by some new ones which weren't in the original:
Fox's Pistol (With Scope) (Done!)
Krystal's Staff (Done!)
Shotgun (Done!)
Shrinker / Shrink Ray (Done!)
Fire Fox (Done, but it isn't like on brawl, instead Fox will breathe fire and defy gravity, meaning you can use it to get to high places!)
[*]There will also be some secret weapons (and enemies, which will give you them when defeated.)
Storyline (Still working on it, this is just a basic idea of it so far):
After the Aparoid invasion, Fox and his team receive a message from General Pepper telling them that Corneria is being threatened by "The Eisenfaust", a warship that is almost five times the size of the Great Fox! The Eisenfaust is also armed with a devastating weapon known as The Hades Cannon, a weapon that is said to be capable of destroying an entire planet!
Fox and his team discuss about plans on how they're going to infiltrate The Eisenfaust, Peppy had an idea, his plan was to find an aircraft which is capable of carrying multiple Arwings.
[*]They will also need to discover some access codes to send to The Dante's bridge, which the crewmen designed for security so that they can confirm whether the incoming ships are F.O.F. (Friend or Foe) from there on, if the codes work, they can infiltrate The Eisenfaust, and destroy the Hades cannon's main reactor, nullifying the threat targeting Corneria.
There final goal will be to discharge the head of the crewmen aboard The Eisenfaust.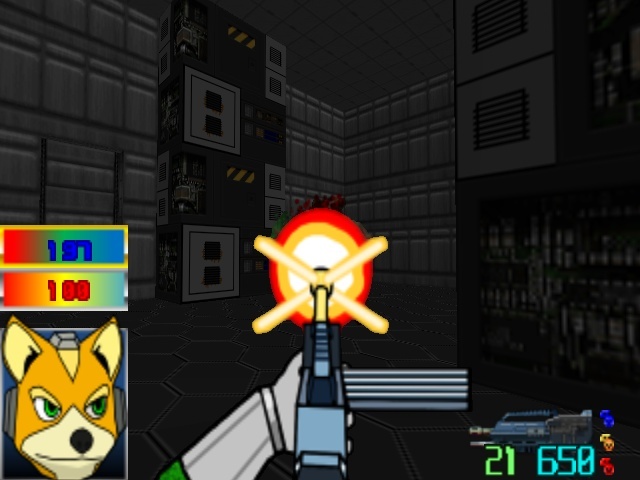 The Machine gun in action against a Hell Knight.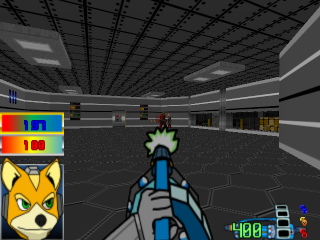 The Gatling Gun
The Plasma Cannon